Etched with a heartfelt message saying, "So Glad You're My Dad!" this neoprene can cooler is a perfect Christmas gift for your beer-loving dad.
For the lazy days at home or busy workshop days in the basement, or when he wants to drink and chill, this stubby holder will be the next best friend after you. It's lightweight, made with durable neoprene, gives a soft feel while holding and is only 7cm x 10.5 cm in dimensions.
The stubby holder will keep his beer cold and palms dry, and the message will make him smile every time he puts down the drink.
Get it for your Dad for just $9.
2. Personalised Bottle Opener
This personalised bottle opener is suitable for kitchen-friendly and drink-loving dads. You can add your personal message while buying it and send a subtle message to your dad. It can be of gratitude like, "Dad, we are blessed to have you," or it can be a funny message like, "Dad cooks dinner!"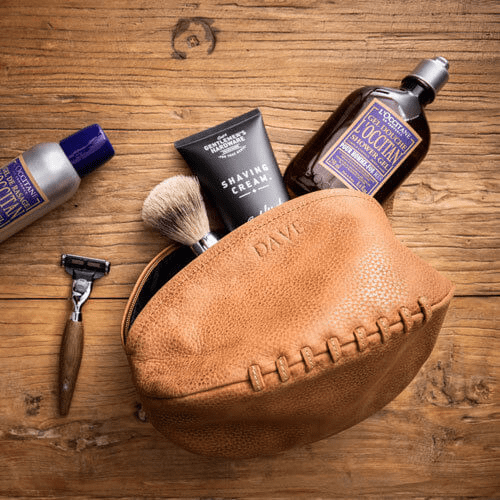 Made from stainless steel and with black engravings, this bottle opener is sturdy. It's dishwasher safe and is only 18.3 cm x 4.0 cm in dimensions.
So, go on, gift this bottle opener to your dad this Christmas and say it with an engraved message from your heart. It's a straightforward gift yet very thoughtful!
Buy this personalised bottle opener for just $19.95.
3. Hazard Personalised Apron
This apron is for the dads who are good cooks, at least in their hearts (no offence). Whether your dad is a real chef or just a person who enjoys cooking, this personalised apron will definitely make him feel super special.
If your dad makes a mess while cooking, well, this apron is a perfect way to warn other family members. Moreover, you can add a custom message and let your dad know that you appreciate him cooking.
This white coloured apron with printed customisation is made from high-quality polyester and comes with an adjustable waist and neckties. It's machine washable and is 80cm x 70cm in dimensions.
Get it for your cook Dad for $34.50.
4. Personalised Brown Clip Leather Keyring
Leather never goes out of style! And this leather keyring is just one of many proofs of it. Embossed with custom 4 characters of your choice, this could be the best Christmas gift for your dad. Let him organise his keys in style.
Leather is best known for its longevity, ruggedness, and durability. This makes leather even suitable for a keyring. Just like your dad has been there for you on rugged and tough roads of life, this keyring will forever be with him until eternity. Let this be a remembrance of the extraordinary relationship between you two!
The embossing on the keyring is blind, limited to four characters and is 0.5 cm x 2 cm x 0.5 cm in dimensions.
Gift this leather keyring to your Dad for $34.
5. How To Swear Guide
One of the two things that are going to happen when you gift "How To Swear" to your dad: he'll hate it, or he'll scream some f*#&ing curse words at you! The risk is real, but one thing is for sure, this illustrated guide to the art of swearing will add colours and fun to his life.
In a nutshell, "How To Swear" is a 192-pages hardcover guidebook that teaches history and using swear words to its full potential. So next time when anybody throws nonsense at your dad, he won't say, "Stop this nonsense," but he's most likely to scream, "Stop this bullshit."
Teach your Dad the art of swearing for just $25!
6. Dad, I Wrote A Book About You
Dad, I Wrote A Book About You is a perfect way to cherish memories of your relationship with your father, this Christmas. What you'll create in an hour or so will last forever in his heart.
It's a hardcover 64-pages book with prompts that need to be filled in by you. The prompts are simple, lovely and heartfelt. Become a writer to show your dad that you're what you're because of him.
This book is suitable for all ages and is a perfect way to show that you care about your father.
Gift your dad this book for just $25.
7. Men's Cambridge Leather Footy Wash Bag
Is your dad a fan of leather products? If yes, then he'll surely love this footy bag made from high-quality, genuine leather. This footy bag gives your dad many reasons to love it - pack it with toiletries, stuff it with socks and jocks or just use it as a shaving kit. You can also add 4 characters to emboss over the bag.
This classy bag gives a rugged and rigid feel. It's strong on looks and is made from leather which ensures its longevity. For the strong dads, it's a perfect gift that will match their style!
8.
Glenmorangie Whisky Celebration Hamper
Is your dad a whisky lover? If yes, then look no further than Glenmorangie Whisky Celebration Hamper. This hamper is a perfect Christmas gift for your dad as it contains single malt 10 years old whiskey with sweet treats from Australia's finest brands.

Let them toast in style with this 10-years old single malt whisky from Glenmorangie. Remind him no matter the age, you're always there — in bad and definitely while celebrating.
What's more? This elegant hamper from The Hamper Emporium comes with dazzling packing with a natural feel of luxury and neatness.
Get all this for your Whisky loving old man at just $179.
9. Personalised Silver Skeleton Faced Pocket Watch
If your dad belongs to the classic era, this pocket watch (which can be personalised) might be the best gift for him. You can personalise by adding the engraving of the message or initials you like. In the world of smartwatches, this pocket watch will remind him of the great times you two had.
The watch is silver-plated, comes with black engravings and is packed up in a wooden presentation box. The best part? You can add a personal message on the top of the box too!
The box is 8.0 cm x 8.0 cm x 6.0 cm and watch is 4.9 cm x 4.9 cm x 1.4 cm in dimensions.
10. Personalised iPad Air Leather Folio Case
This Christmas gift is for modern dads. This case is made from genuine leather and will help your dad flaunt his iPad Air in style. You can add 4 character embossing, making it a truly personalised gift for him.
The case has a dark brown hue made from genuine leather, which is naturally durable and will last for ages to come. Inside, you get soft padding to protect your dad's tablet from scratches while minor knocks and bumps. Moreover, your dad can fasten it with a zip given at the top and use an extra pocket for stuff to put in.
The stitching is neat and clean. Overall the case gives a very classy feel which your dad will surely love.
Gift this stlyish case to your Dad for just $109
.