A sparkling Christmas Tree is arguabley one of the most important features of your house in December!
Why Toddler-Proofing Christmas Tree Lights is Important

When it comes to Christmas, having a brightly coloured Christmas tree is arguably one of the most important parts of the celebrations. However, Christmas tree lights and kids can be a bad mix for many families; toddlers and even older children can easily find themselves enthralled by the bright lights, and in turn, this can cause a huge amount of devastation!

No matter when you put your Christmas tree up, be it before the month has even rolled around or the night before the big man comes to pay a visit, it's safe to say that Christmas tree lights will always be a source of fascination for kids. As such, you need to take some steps to toddler-proof your Christmas tree this year.

Doing so will keep your family safe – and prevent the tree itself from getting damaged, too. Because let's face it – having the Christmas tree sitting there temptingly in your home for your toddler and keeping them from fiddling with things they should is hugely important!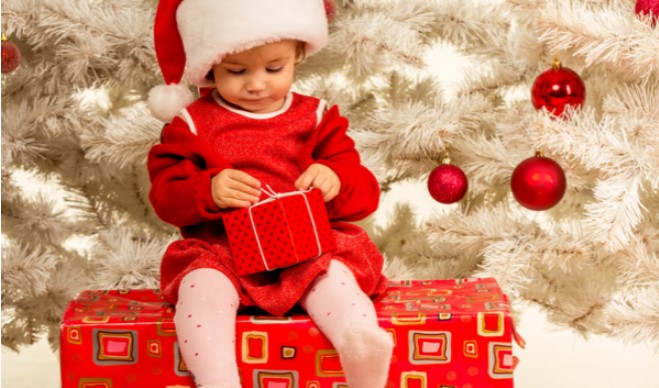 Ways to Toddler-Proof Your Christmas Tree

Your toddler is curious and wants to know everything there is to know about the world – but unfortunately, they also play with things that they shouldn't. And let's be real – the Christmas lights, tree, and kids combo is not one that is likely to end well. So, as a result of this, you should absolutely make sure your tree if toddler-proof in the run up to the festive season to keep everyone safe.
But what can be done to toddler-proof your Christmas tree? How can you keep your kids from getting their hands on those ever-tantalizing Christmas tree lights? Below are our top tips for keeping your rambunctious kids from wreaking havoc this festive season.

#1 Leave the Floor Standing Christmas Tree in the Garage

This is arguably one of the best ways in which to protect your family this festive season – keep the floor standing Christmas tree in the garage. Now, we're not saying that you can't have a Christmas tree, but investing in a smaller one which can be placed out of reach of your kids could be a good way of keeping everyone safe this year!
This is also a simple solution and, if your kids are young, they probably won't even worry about the lack of a floor sized Christmas tree anyway!

#2 Hang Fire on Putting the Christmas Tree Up!
It can be nice to get the Christmas tree up early on in the festive season, but if you have young kids or toddlers, you might want to put off erecting the Christmas tree. If you can, you could even put the Christmas tree up on the night of Christmas Eve. In doing so, once Santa has come to call and left presents for your toddler to unwrap, they'll hopefully be more occupied with ripping off the wrapping paper on Christmas morning than fiddling with the Christmas tree lights!

#3 Give the Kids their own Christmas Tree!


If your kids are old enough to recognize the importance of a Christmas tree in the festive celebrations, but also old enough to want to fiddle with the Christmas tree, then giving them their own tree could be a good solution to both issues.
Having a small Christmas tree just for your toddler could be enough to distract them from playing with the main household tree. This could be a small tree, or you could even make them a Christmas tree out of felt and the like.
The latter is a particularly successful idea for toddlers, as they can be allowed to "decorate" their own felt Christmas tree as they want – and it's a cheap solution, too! However, any substitute for the family Christmas tree can be good to help keep your toddler from getting too curious about the bright Christmas lights.

#4 Fence off the Christmas Tree


Another good option for stopping your kids from getting their hands on your Christmas tree lights this festive season is simply to fence the tree off.

This might sound like it would detract from the Christmas spirit, but it doesn't need to if you use a little imagination with the fence that you come up with. A fence of "gift boxes" could be a good way to separate your kids from the tree itself. Alternatively, some families have even put the tree inside a box and wrapped the box to make it appear as if the tree itself is a present!

If you are thinking of using a standard fence, it doesn't take much to add a little Christmas cheer to this: painting it red and white like a candy cane, for example, can immediately transform a plain and boring fence into something perfectly in keeping with the Christmassy theme!

Far from detracting from the Christmas spirit, these ideas – if done well and with a little thought – can actually make your living room feel more Christmassy than ever before! It's a win-win, then, really – your kids can't get hold of the Christmas tree lights because of the fence, but your living room still looks welcoming, inviting, and festive!

#5 Invest in a Parasol Christmas Tree


Parasol Christmas trees are a brilliant solution if your little one seems way too interested in the bright Christmas lights. Parasol Christmas trees don't have lower branches, which effectively means that they have a longer trunk, and the leaves of the tree are higher up. As a result of this, your toddler can't reach the aforementioned lights – which should mean that they stay out of trouble. Or Transform your Current Tree into a Parasol Tree!
If you don't want to invest specifically in a parasol tree, you may still be able to modify your current Christmas tree so that it fits this sort of design. If you normally buy a fresh Christmas tree, then you could cut off some of the lower branches so that your child can't reach them. Alternatively, if you have a fake Christmas tree then you may be able to get away without folding down the branches on the lower parts of the Christmas tree.

#6 Don't Turn the Christmas Lights On!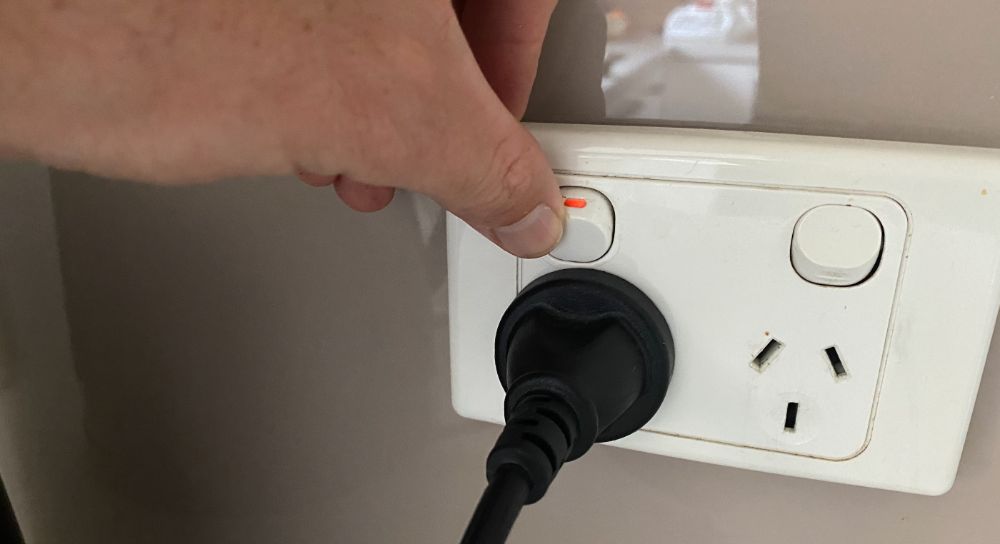 If your kids are attracted to the bright lights of your Christmas tree, then simply not turning them on may be enough to stop your children from getting themselves into trouble. By keeping the lights turned off, your toddlers will have less reason to want to play with the Christmas tree; coupled with keeping a close eye on them, this could be a simple enough change to stop them from getting into trouble!

If your toddler is particularly fascinated by baubles or tinsel, the same could be said for those – just don't put them on the tree! However, if it is the tree itself that is fascinating your child as opposed to the decorations, you may need to take other steps to keep them safe!

#7 Put Bells on the Christmas Tree Instead!

This might seem like a strange tip for protecting your toddler during the festive period, but it is actually quite a simple and important tip. Toddlers seem to be able to wreak a huge amount of havoc. Sometimes, it can be difficult to keep up with them and everything they've been up to!
As such, having a way of keeping track of your toddler can be beneficial – and putting bells on the bottom of your tree can be a sure fire way of alerting you if your toddler is playing with the Christmas tree.

Final Thoughts
Christmas trees can be a source of irresistible temptation for a little kid, however, there are ways in which you can protect your toddler during the festive period.